Origins
A full decade ago over a pint in a pub, a group of friends in their early 20s discussed the idea to turn a van into a mobile gaming centre, for use at parties and events. The idea sounded golden whilst drunk, but was forgotten about by the morning.
Hilariously, one of the group woke to find he had registered a domain name the night before just in case. Our UK domain was first registered on 15th November 2010 and our .com address has been around for a few years too.
Stag Party
Eventually, one of the lads of the group left the UK and proposed to a girl on the other side of the world. Due to the huge financial cost and other things like family commitments, a small website was built using the GamerVenue name in order to host a private 'digital' stag party. After a few weeks development and lots of coffee alcohol, a bespoke competition system was created.
Rocket League was the game of choice whereby the website automatically paired players against each other and allowed spectators (the other lads waiting for their turn) to vote on who they thought would win. It even provided live odds depending on if a player had previously won or if they currently hold the highest votes! The night was a huge success.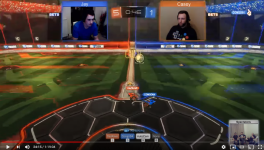 Recycled
Another few years went by and the GamerVenue code base was tweaked and reused again and again in order to host private competitions. It served well as a ladder based tournament for games such as Mario Kart and even ran a Table Tennis league. The name was also used for a discord channel of friends as well as a CS:GO server. For a decade, it only ever served as a virtual space for freinds to gather and compete with one another for bragging rights.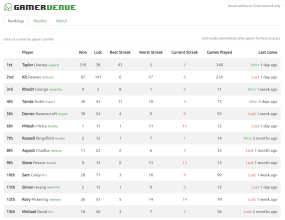 Lockdown & Startup!
The COVID-19 coronavirus changed the world in ways no one ever expected. Almost overnight the entire UK shut it's doors leaving millions furloughed from work with some even being made redundant. To stay sane during this lockdown with no work to do, GamerVenue was rebuilt from the ground up with an all new mission in mind.
This new (now 4th, we think) generation of GamerVenue has been inspired by a lot of Call of Duty gaming, Twitch viewing and a serious hunger to own a new gaming PC.
Viva La GamerVenue